HAPPY BUTT N°7 MATERNITY
So Comfy... Like a Second Layer of Skin.
This seamless undergarment supports the beautiful baby bump with our patented
flexible mesh on the tummy area and it will expand as the baby grows and it also
smooths back, hips and thighs without flattening the buttocks area.
Is breathable, invisible under clothes and yes we added an open gusset for ease
when nature calls. Happy Butt N°7 Maternity is lightweight weighing only 6 Oz.
SCULPTING LEVEL:
Super soft
This extraordinary patented undergarment has:
* Flexible seamless tummy mesh.
* Open bust.
* Patented flexible mesh on butt region.
* Over the shoulder adjustable bra straps.
* Wide crotch gusset for when nature calls.
* Butt lifter bands, lifts and enhances the butt.
* Pressure release at the edge of leg portion.
* Upper thigh band boosts volume.
* Sweat-wicking.
* Four-way stretch.
* Breathable fabric.
* Seamless.
* Full back coverage.
* Hand washed and laid flat to dry. Do not iron.
SIZE CHART:
The (Top display) Model is wearing size Medium she is 9 months pregnant and
her height is 5'3, weight 175 lbs. Please check size & style tab on menu to select
your correct size.
Measurements:
Once you know your body measurements, consult the Size Chart below to determine which size you should purchase. If you are not sure or you are in between sizes please write your measurements, pant size, weight and height in the comments box at the time of check out or you can call 212 739 7877. Please ask your doctor if you can wear a support undergarment while pregnant.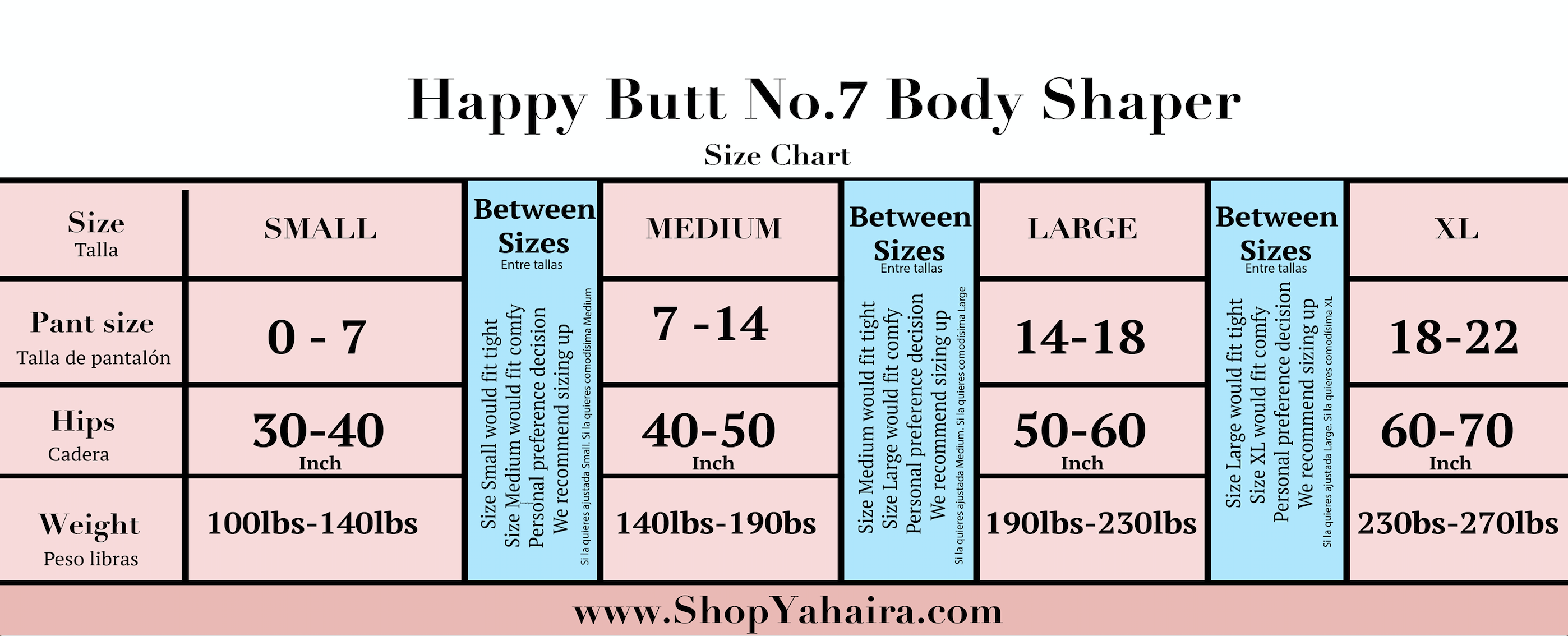 PATENTED US20150157060A1 US10058131B2 16724000
8 Reviews
I seriously love this faja it helps support my back and it makes my tummy look cute , I will not wear my dresses with out it! I bought the black one , but now I'm back for the nude one.

It's a amazing garnet I wen and bought my first one according to the size charge I found it a little big so I order a new one a size down the medium was perfect I love it .

I love this faja. the only thing i can says is the straps feel a little tight sometimes but still good enough to keep the 5 stars :) buying another one soo so i can have an extra just incase. its very comfortable!

This piece is very well made for comfort . If adjusts to your body without struggling at the time you put it on . I love it . Totally recommend it!

i absolutely love this! super comfortable love the fit its the perfect prego garment. highly recommend to all the mamas.

I love it fit perfect and it makes me look even more beautiful with my baby bump. Maybe if you can make another one but instead of all the way to the knees it can be short shorts

I was surprised with the support and the way this made my booty look.

I'm sooo happy you designed the maternity faja I'm in love and it's the most comfortable thing to put on while being pregnant. Your a life saver! I recommend to any expecting women that wants to be comfortable under clothes